We are so excited to share how the Learning Journeys program will grow in 2023. We have been busy brainstorming how to provide quality, elevated continuing education offerings this coming year. 
You will notice that we have shifted our SpIRiT of Pediatric Therapy course to a cohort model that will launch in Summer of 2023. We believe this new version of the course will provide additional support for participants as they learn how to utilize The SpIRiT process in everyday practice through interactive learning opportunities via live, online cohort meetings. 
Be on the lookout for a new introductory course that aims to provide foundational knowledge related to clinical reasoning skill development and will serve as a "pre-cursor" to The SpIRiT course/process. This course will be self-paced and available in Spring of 2023.
We are excited to launch our new STEPSI course that will also utilize a cohort model of learning. This course will launch in May 2023. Please see the course page for additional details.
The DFX Learning Journeys Community: We are incredibly excited for the upcoming launch of our Learning Journeys Community in Spring of 2023. This community will serve as a landing pad for therapists committed to ongoing continuing education and elevated therapeutic practice. More details coming soon.
Thank you all for your ongoing participation and support. We appreciate being part of each and every one of your learning journeys. 
Developmental FX
Who Are We?
We are a Denver based nonprofit that works with children that have a range of learning and developmental disabilities. By working with educators, providers, and families, we are able to provide the unique, individualized care that each child needs to reach their full potential. Through our research and 'Therapy that Fits' signature programs, we are extending our knowledge and the landscape nationally and globally of what transformative care looks like for children and families.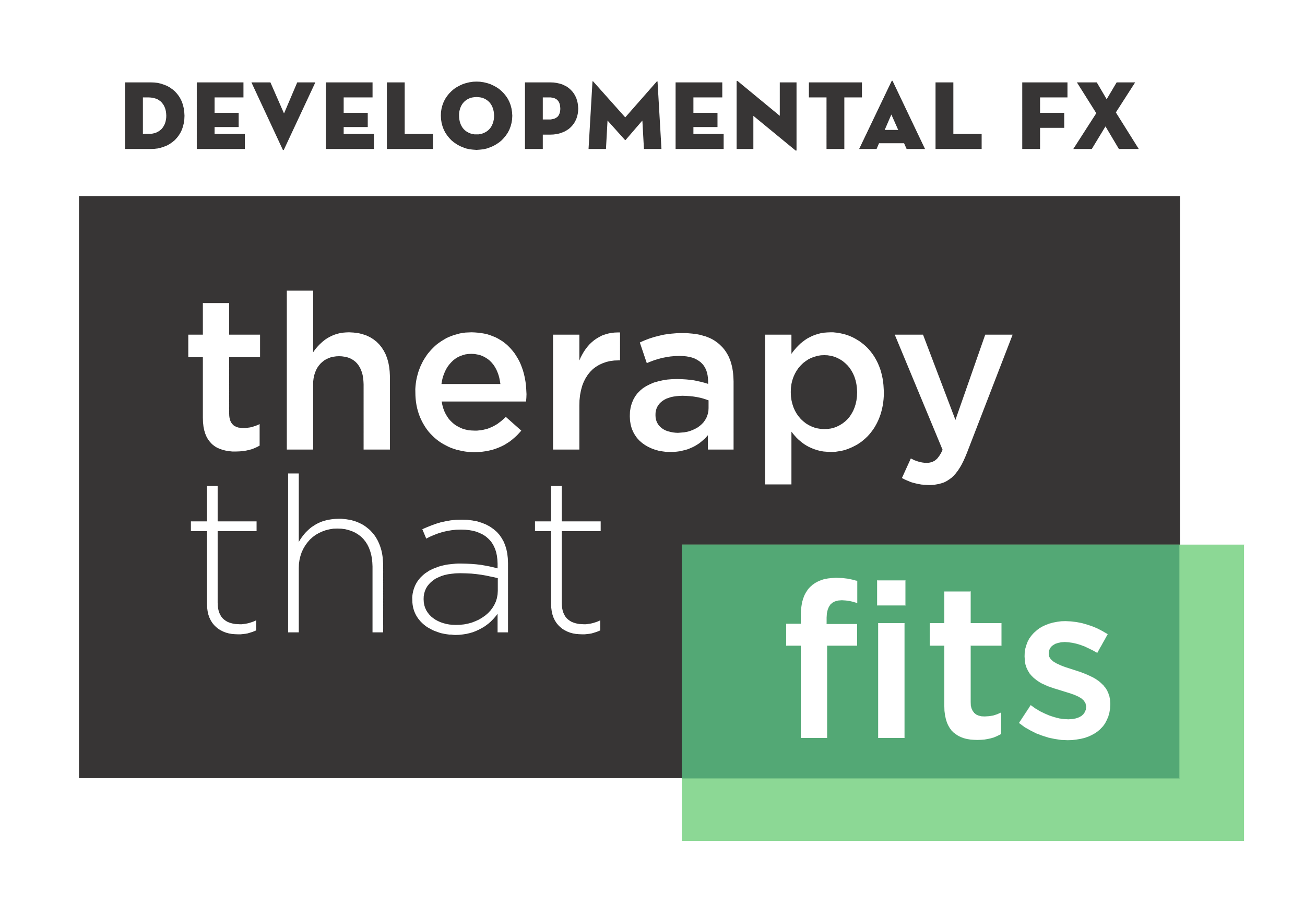 Innovation in preparing parents, educators, and therapists.
Joining You on Your Learning Journey...
Tracy Murnan Stackhouse has been studying and practicing pediatric occupational therapy for over 35 years.
As is true for most of us, she was drawn to the field because of a love of children and the belief in the infinite possibility of childhood. 
As clinicians, we want to use our gifts to help heal and bring about each child's joyful full potential. Once we enter practice, we may be, to varying degrees or at varying times, overwhelmed at all it seems there is to know in order to be effective. This is where the DFX Learning Journeys program comes from - the passion for making clinical reasoning and neuroscience accessible for all of us. 
The power of our connection and intention are keys to, in Dr. Ayres' words, "evincing adaptive responses" -- which result in the type of therapy we envision and strive to provide.
Clinical reasoning, grounded in our amazingly rich theories, approaches, and neuroscience, sets us up for clear intention and allows for our connected presence and brings us full circle back to why each of us became a therapist in the first place. It's also the juice that keeps it exciting, interesting, and compelling for the long term.
Generosity is a Gift of Spirit! With immense gratitude, we thank Colm Mac Con Iomaire for generously allowing us to utilize his music throughout the courses shared here. It is our hope to share his music and create a special moment of joy and celebration of true artistry and the Irish spirit as inspiration! https://www.colmmacconiomaire.com/